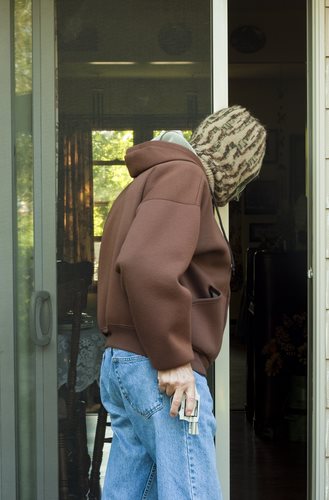 On November 8, 2012, the US Attorney's Office for the Northern District of Georgia announced that Clifford Durham, Jr, 39, and Clifford DeAngelo Jackson, 23, from Georgia were sentenced for attempted armed robbery, armed commercial robbery, and using firearms during the crimes. The father and son worked with three other co-defendants during the crimes.

Durham, Jackson and a co-defendant Theodore Spencer were charged for robbing a family restaurant in Stone Mountain in November of 2010. They also attempted to rob a Wells Fargo Bank in DeKalb County. Durham shot the son of the restaurant owner during the robbery, but the son survived.

During the robbery of the bank, Jackson and two other co-defendants, Mark Zanders and Rashad Rogers, brandished firearms and made all of the customers get on the ground. They fled after the tellers refused to let them into the teller line behind glass. A police chase ensued, and one of the co-defendants shot at an officer through the getaway vehicle's window. The defendants were arrested shortly after.

Durham received 50 years and eight months in prison along with five years of supervised release. Jackson received 16 years and two months in prison as well as five years of release. Rashad Rogers, Mark Zanders, and Theodore Spencer received 13 years and 10 months, 9 years and eight months, and six years and 10 months in prison along with five years of supervised release each.

United States Attorney Sally Quillian Yates stated: "While violent crime rates have declined, armed robberies continue to be a threat to public safety, particularly when the crimes target thriving businesses."

FBI Atlanta Special Agent in Charge Mark F. Giuliano stated: "These individuals, through their actions, displayed a reckless disregard for the safety of others, and they would have no doubt continued until they were caught."

Source: Federal Bureau of Investigation

Comments
comments