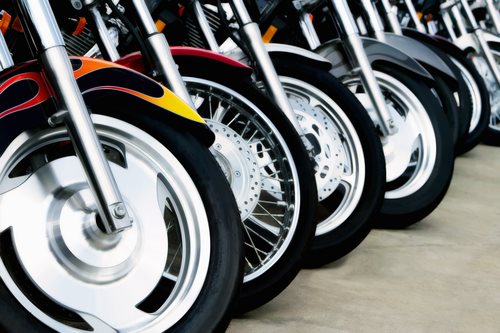 On November 27, 2012, the US Attorney's Office for the Eastern District of New York announced that James Ferrara, Daniel Hanley, and Peter Kanakis were arrested for "extortionate extension of credit, extortionate collection of credit, and conspiracy to do the same." All of the men have their arraignments today in front of U.S. Magistrate Judge Viktor V. Pohorelsky.

According to the indictment, Ferrara is associated with the La Cosa Nostra organized crime family. Hanley is a member of the Westies street gang, and Kanakis is part of the Demon Knights motorcycle gang—a branch of Hells Angels.

So far, the gang and organized crime members are charged with obtaining loansharking debts from two victims and using threats of violence and firearms. In one case, one of the victims could not repay their debt and he was threatened with a baseball bay and brass knuckles. In another case, the driver of a car matching Kanakis' car description shot at victim as they were getting in their car on their way to work.

U.S. Attorney Loretta E. Lynch stated: "Allegedly members of three different organized crime enterprises, these defendants nevertheless banded together and spoke the same language of violence, threats, and intimidation to their victims. Such tactics will always be met with the full force of the law."

Mary E. Galligan, the FBI Acting Assistant Director in Charge, stated: "If you default on a loan from a financial institution, you may lose property pledged as collateral. If you borrowed from these alleged gangsters, you risked losing life and limb. The FBI continues to target loansharking and associated criminal activity that remain lucrative for organized crime."

All three of the defendants face up to 20 years imprisonment for each charge. Assistant U.S. Attorney Vamshi Reddy is in charge of prosecution.

Source: Federal Bureau of Investigation

Comments
comments